Billboard in Wichita Kansas Profile: Rock Road and E. Kellogg 8220 E. Kellogg, Wichita, Kansas 67207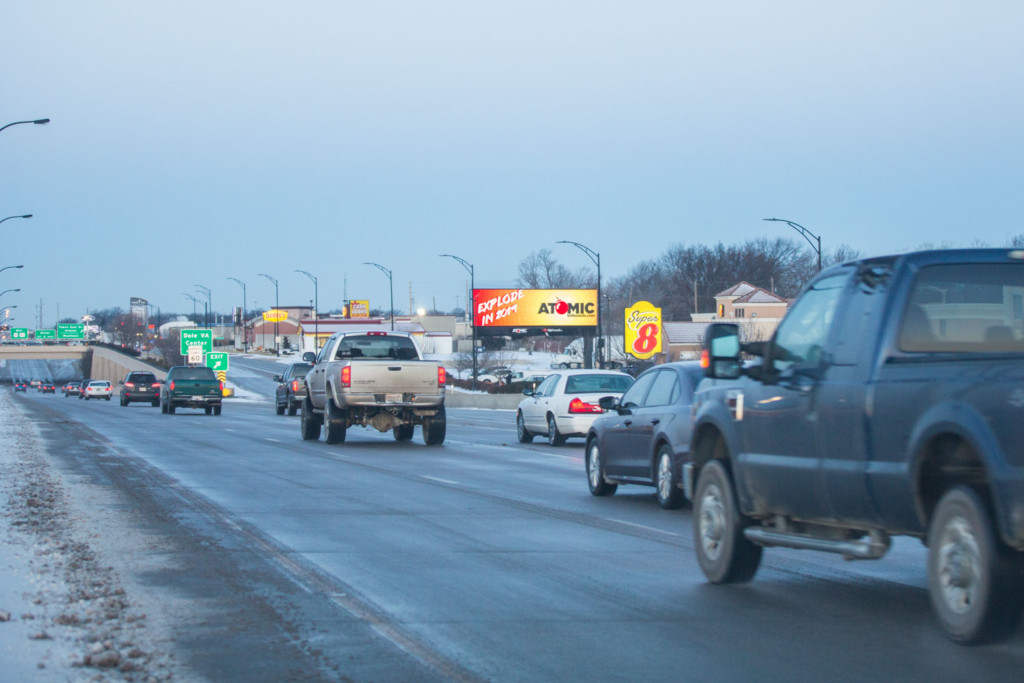 Local direct advertisers, national and local and national agencies are regular advertisers on this popular and high traffic large format digital billboard sign. The 14'x48' digital face is located on east Kellogg at the exit to the busy and upscale Rock road and is used by leading national and regional advertisers including T-Mobile, Dillon's, Dunkin Donuts, RCB Bank, Sprout's and local advertisers including The Wichita Airport Authority (WAA), Walser Automotive Group, and Freddy's Frozen Custard & Steakburgers. This premium location has one of the highest traffic counts of all billboards in Wichita with approximately 400,000 motorists driving by this billboard each month. This digital billboard captures traffic moving west bound from Andover, Augusta, western suburbs and traffic exiting from the Kansas Turnpike I-35. US 400 Kellogg is the main east to west corridor in Wichita in between I-35 and I-135 and is the main thoroughfare for auto dealers and major hotel chains. The average home price is $169,900 and 20 percent of residents hold a graduate or professional degree and 65 percent of all residents hold college degrees.
Atomic Billboards Board ID: #28220 East Face Digital and #28821 West Face Static
Fliphound ID (Digital Only): KS-AEX1-D000049 (click to see Fliphound Digital Billboards In Wichita)
Neighborhood (s): Brookhollow, Eastborough, Eastridge, Forest Hills, Lake Point, Rockhurst, Vickerage and Wichita
Contact Atomic Billboards Today!
Our partner Fliphound operates the largest nationwide online digital billboard network and provides advertisers access to more than 750+ premium billboard locations reaching hundreds of thousands of motorists each day in Wichita Kansas and millions of people nationally on a daily basis.